Roundup!
1. Great show at the Studio Museum of Harlem (and no, fellow yehudim, we don't need our own show about our hair).
2. Please do not watch serial domestic violence all-star Floyd Meriweather in his gazillion-dollar-payday fisticuffs this weekend.
3. What we can learn from a soulful 10-year-old girl with Ewing's Sarcoma.
4. Fantasy Jewish megafights we'd like to see. (Hint: RBG KO's all.)
Unrelated note: I am loving Daredevil on Netflix and trying not to binge it all in one crazed sleepless fell swoop. The fight scenes, the humor, the very existence of True Blood's Deborah Ann Woll on this planet, the heavy Catholicism (as a Jew, I relate to Catholic guilt), Vincent d'Onofrio's just-enough scenery chewing,  the super-dark, saturated palette. But one thing. Allow me to show off my Pic Stitch skills (let's say I am really, really not technical) by pointing out the SADNESS that is the utter depilation of adorable Charlie Cox. Behold, before Daredevil and after:
WHY, MARVEL? How come only Ruffalo gets to keep his pelt? TELL ME.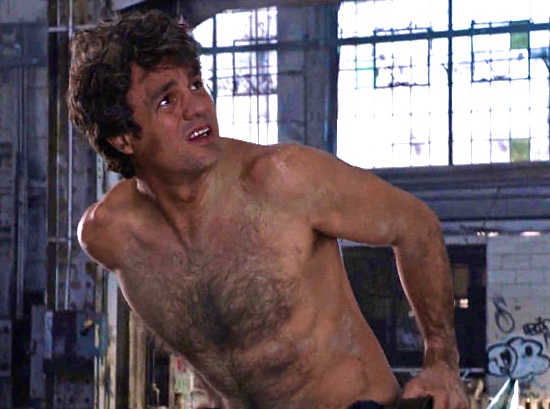 Thank you for your prompt attention to this matter.