I have discussed at length the proper shoes to wear while reading bedtime stories to your children. But the proper footwear is not enough to give your spawn every advantage! Your choice of nail polish is almost as important if you want your children to get better SAT scores than Amy Chua's children.
In previous posts I named the books in question; in this case, heaven help you if you don't recognize the source material from the manicures. I am including two books I hate, because I am a giver who respects all literary choices even when they are wrong and horrible.
Click on the pics to learn more about the nail artistes who came up with these jaw-dropping creations. If you can name every book, congratulations! You get NOTHING.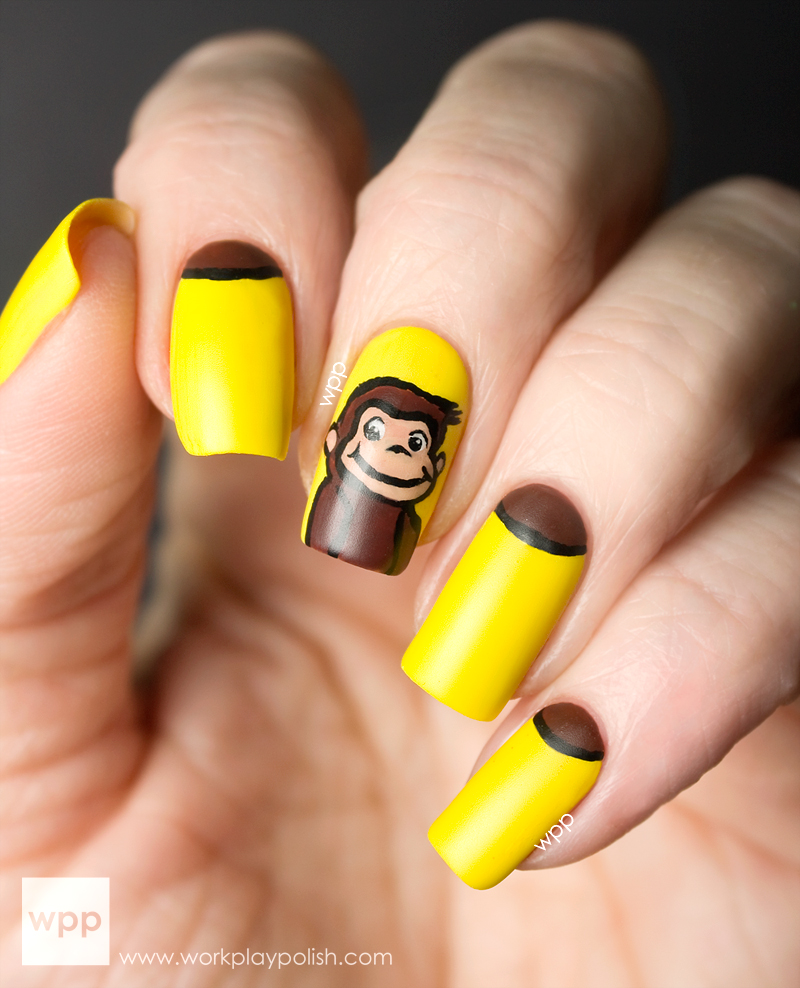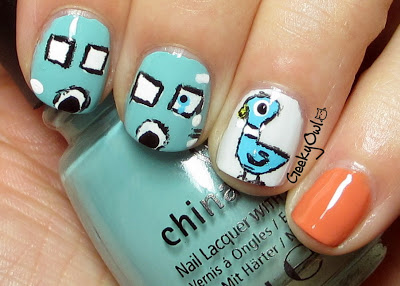 (This next one MAY be hard to guess. But the book is SO GOOD, as is this mani!)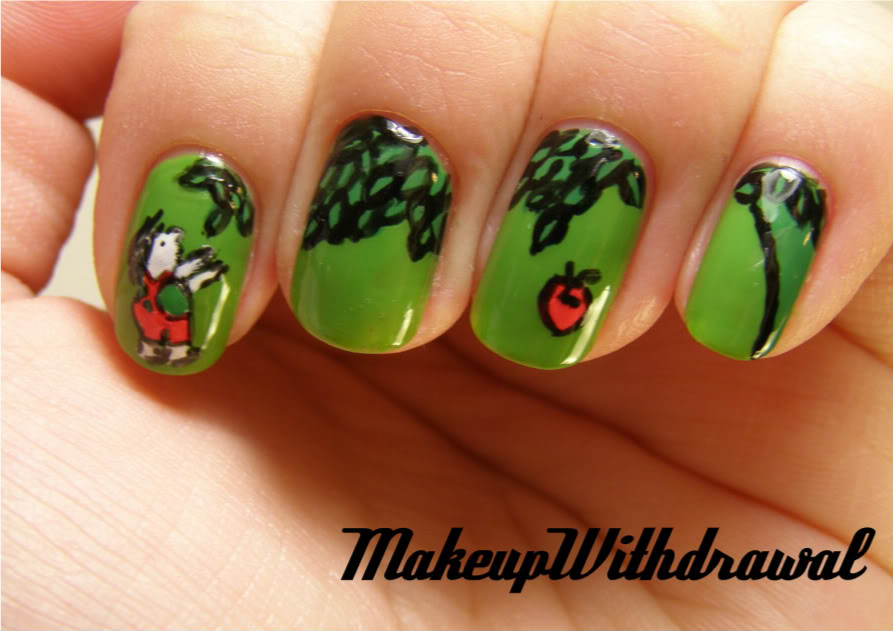 The names of the base colors used in the next mani are Butt Taco and Lesbihonest. Oh, you naughty marketers of today.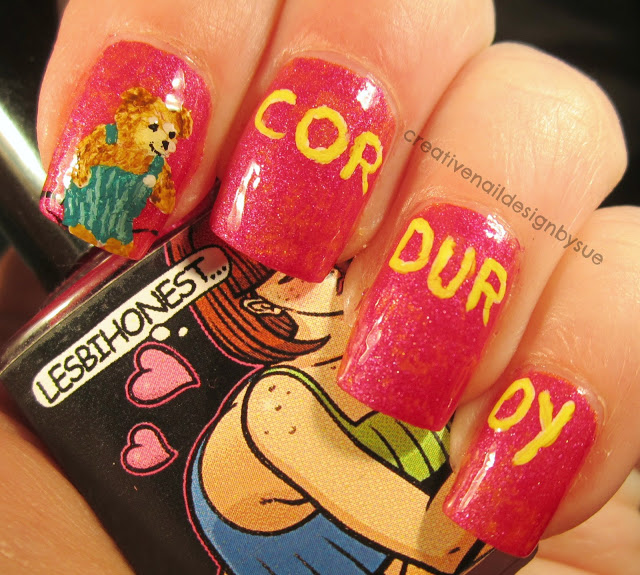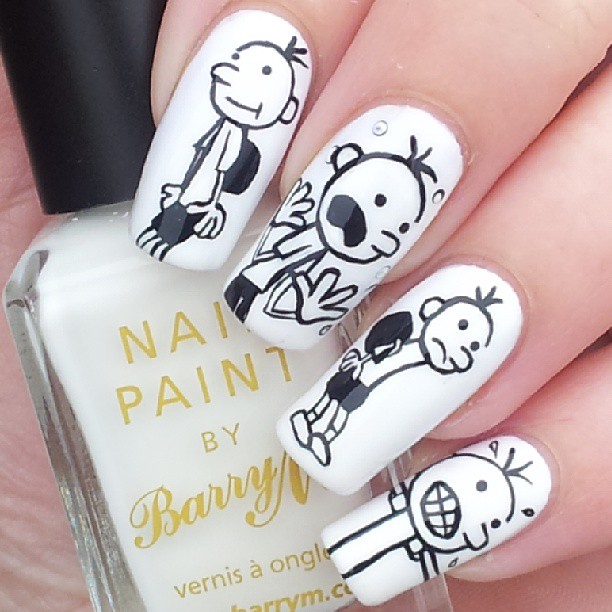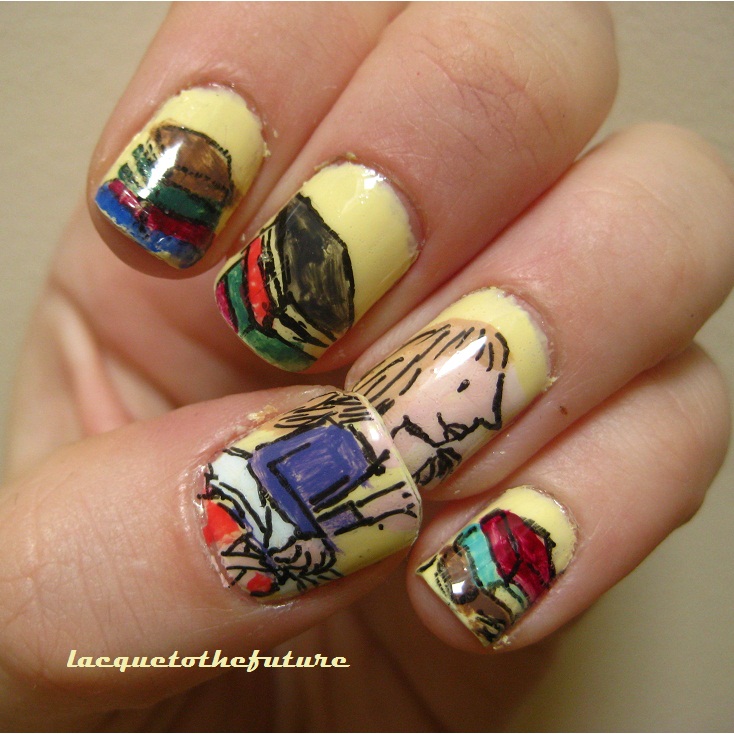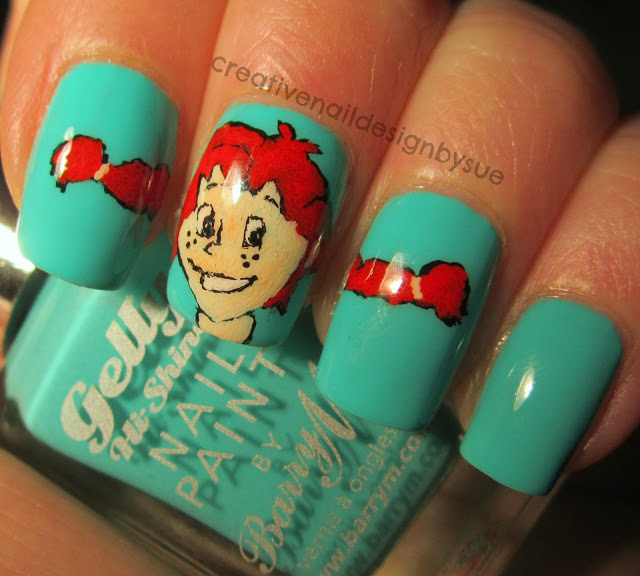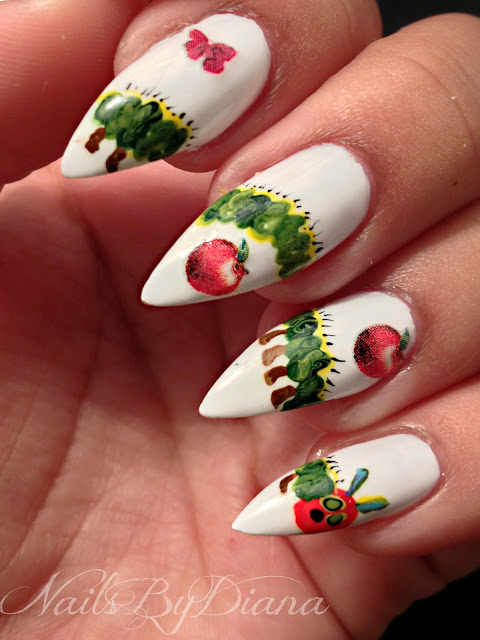 So which are the two books that are an abomination unto the Lord? If you answer wrong, let's not be friends.
PS. No one has done a Wrinkle in Time manicure yet. I checked. Come on, the blue cover with the circles? That would be awesome. Get on that, someone with fine motor skills. Also why no Leo Lionni or Ezra Jack Keats manicures? Those dudes' use of color is inspiring. Again, get cracking, people who are not me.
PPS. Bookriot had a delightful roundup of young-adult-lit inspired manicures a while back. Check out their examples for super-bonding-times when your children are teenagers and you want to do Mockingjay nails together like the besties I am confident you will be if you glom onto their every interest like a helicopter mother limpet.