I went to a panel on the musical Parade (based on the Leo Frank story), featuring the show's composer and lyricist, Jason Robert Brown; its book writer, Alfred Uhry; and the author of the definitive book on the case, Steve Oney. It was at the Museum of Jewish Heritage, in conjunction with an exhibit (which originated at a Jewish museum in Georgia) about the case. Harrowing and troubling on a lot of levels…I talked about them in the piece I did for Tablet.
And I realize this is utterly frivolous and unseemly, but I have to tell you that one of my colleagues pointed out that Leo Frank looked a lot like Eddie Redmayne, and now I cannot unsee it.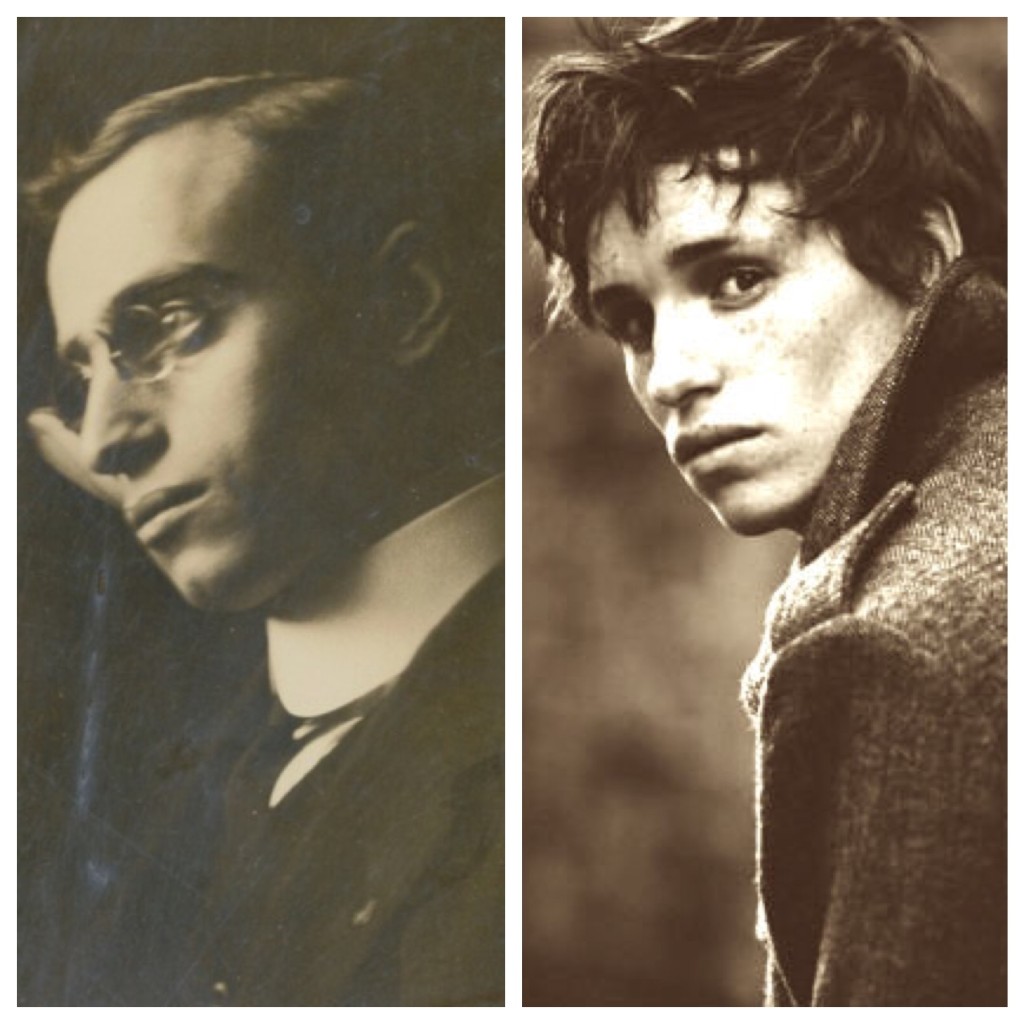 While writing the piece I went down a rabbit hole of Parade-related YouTube videos. I love Jeremy Jordan but I think Brent Carver was a better fit for the part of Leo Frank. At the museum, Sebastian Arcelus sang the role, and holy crap, his acting was tremendous. He's married to Stephanie J. Block, who ably played Lucille Frank — they just had a daughter in January, mazel tov. (Here they are in Wicked together as tiny babies in 2007 and they have so much chemistry my monitor almost combusted.)
Oh, I see the museum just put the whole panel discussion and concert online; you can watch it here.
But first, another troubling thing. I note that Oney's book (which he spent 17 years researching) and Elaine Marie Alphin's spectacular young adult book about the case, An Unspeakable Crime,
got some terrible reviews on Amazon from customers who claimed the books were full of factual errors. I review a lot of children's books, and I was aware that there was discussion among children's librarians when Alphin's book came out that it was biased and poorly sourced. I couldn't figure out why. Now I suspect that those librarians read the Amazon comments. I'd mildly suggest they look at those Amazon commenters' positively reviewed books (including contemporary texts by the demagogue who called for Frank and the Georgia governor to be lynched!) and consider possible agendas at play here.