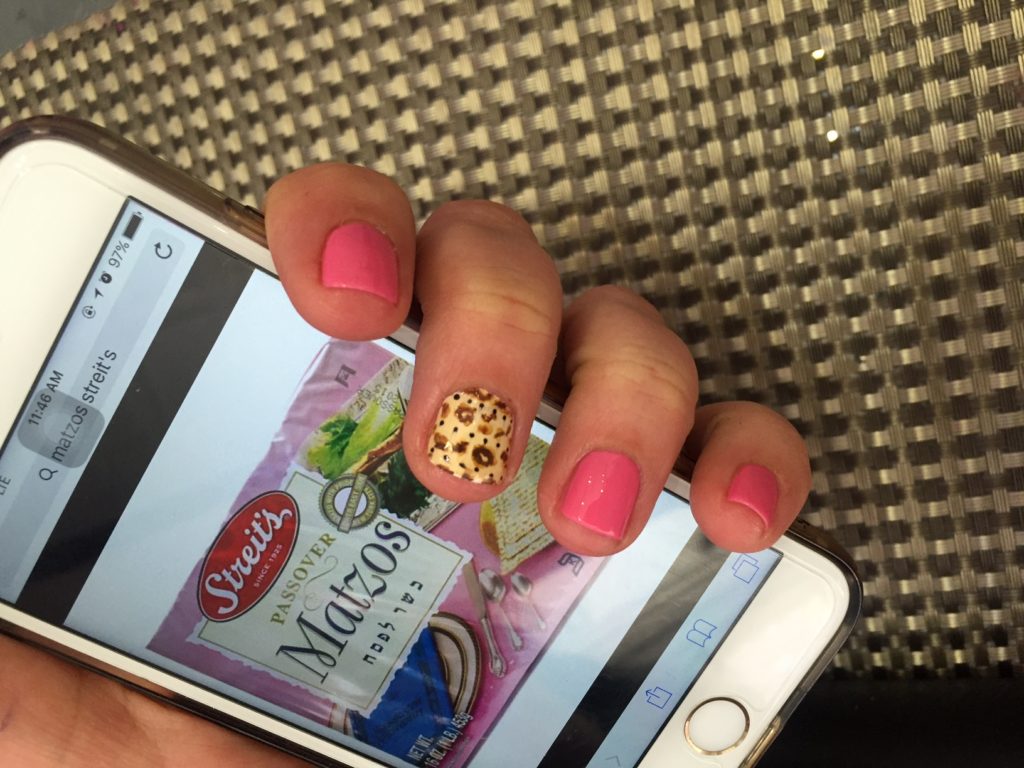 I got a matzoh manicure for Passover, in tribute to my neighborhood's dearly departed Streit's factory.
Let's think very hard about censoring children's books, m'kay?
Hello, condescending male rabbi person, do not tell me it's time to take the orange off the seder plate. Have LGBT people and women achieved full inclusion and parity in the world? No? THEN YOU MAY PRY MY ORANGE FROM MY FEMINIST-CRONE-LIKE-FINGERS.
Here is a documentary about a daughter trying to reform an adult relationship with her abusive mother — it's well done and smart and often funny, but so distressing.
Much activity on SorryWatch: A look at a study about what elements are necessary for an apology to be effective (illustrated with adorable animal pictures); mockery of Johnny Depp and Amber Heard's "War on Terrier" apology video; a good apology by a newspaper editor who screwed up badly (illustrated with Tom Hiddleston images because SHUT UP I DON'T HAVE A CRUSH HE JUST HAS A REALLY EXPRESSIVE FACE); and 14 lines from Beyonce's "Sorry" with no analysis because I am staying in my lane.