Did you know that The Carp in the Bathtub is back in print? Published in 1972, though set in the 1930s, it is a visual delight and an excellent, quirky, funny story. I wrote about it at Tablet, but ahem my editor elected to illustrate the story with a farshtunkiner STOCK PHOTO OF GEFILTE FISH, so here are some examples of its fab illustrations.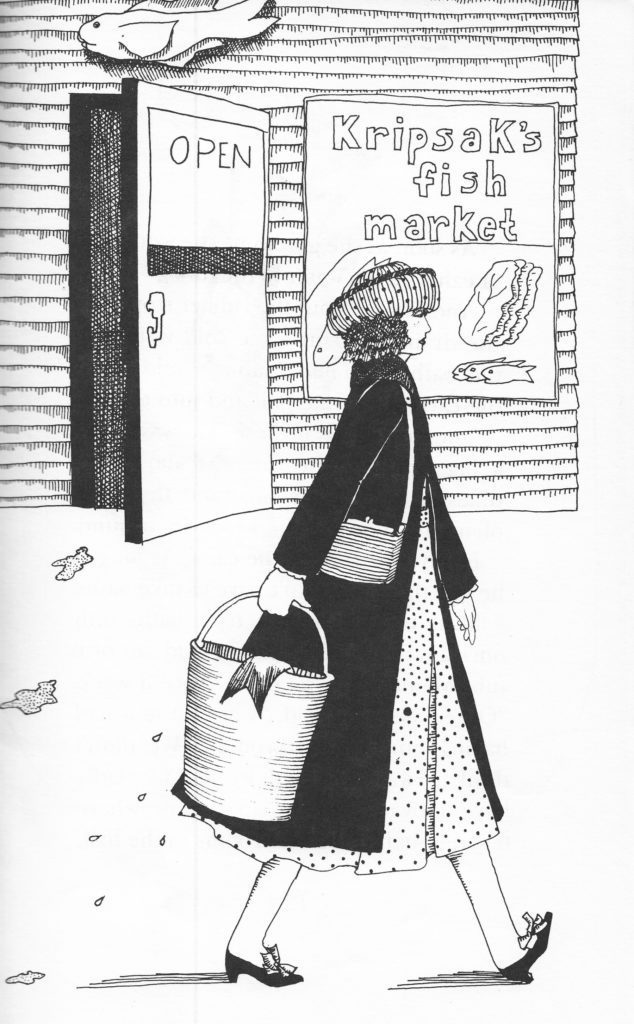 YOU NEED THIS BOOK IF YOU DO NOT HAVE A VINTAGE COPY ALREADY LYING AROUND YOUR DOMICILE.
Also in recent days I've written about a new documentary that explores the history of Blue Note Records and the evolution of jazz, and I went apeshit for delicate necklaces with tiny farfalle on them.
I am in need of escapism like nobody's business (I am, like many people, having a hard time sleeping of late) so I have been binge-watching Farscape, which is a turn-of-the-millennium sci-fi comedy-adventure space show filmed in Australia with human actors and Labyrinth-type Jim Henson puppets. As you might surmise, it is RELENTLESSLY weird. I like it.
SaveSave