SWEDEN, of all places, has become a huge source of Yiddish children's media! Meshuggeh!
The woman who runs the chevra kadisha (Jewish burial society) in Santa Cruz offers beautiful advice about living, gleaned from 20 years of her work in death.
Just finished watching Stranger Things 3. I'd gotten the impression the season was weaker than its predecessors. I didn't think so. I loved all the '80s pop culture references, and loved that one of the themes was growing up at a different rate from your friends. So much middle-grade fiction seems to address this, but not many movies or TV shows. It was also super-fun seeing the brand packaging and logos from that era again. Also, I had a shirt very much like the diagonally striped, elbow-length puff-sleeved number Nancy Wheeler wore. (Most of her outfits were actual '80s dead stock, though that top was apparently made by the costume department.)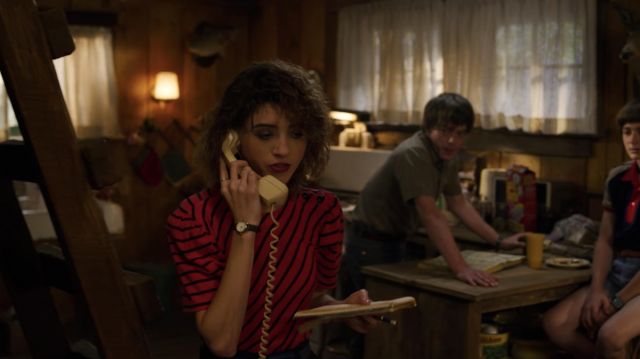 Also, I extremely belatedly saw Booksmart and thought it was hilarious. It's just a remix of a trashy '80s teen comedy, but centering female friendships, feelings and experiences. I do wish they'd left out the teacher-student sex (just because it's a female teacher and male student doesn't make it ok, even when the teacher is played by the wonderful Jessica Williams) and the deliberate dosing of someone else with hallucinogens played for laughs. Uncool.
Did I mention I am going to Burning Man? I am going to Burning Man. It'll be my husband's 21st burn, my first.
Also, this is a fashion challenge that I vow to rise to.
I invented a delicious salad: Spinach, arugula, lemon cucumbers from our garden, warm chicken grilled by my husband, sliced peaches and radishes in a sriracha carrot ginger miso dressing. Feta or nuts would have been good but feta with chicken isn't kosher and if I eat nuts I die. Which would not make this a positive post.