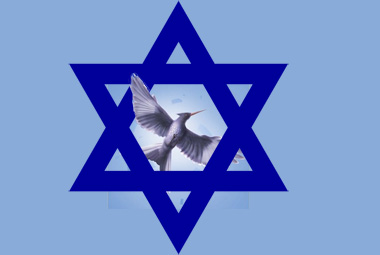 This week's Tablet magazine column is here. Don't you love the graphic Abigail came up with?
There are NO SPOILERS in the Tablet piece — because I really, really want everyone to read the entire trilogy, even people who don't generally like sci-fi or fantasy (I don't!), and especially people who love/hate Survivor and/or Project Runway (I used to love both, have soured on both), and the less you know going in, the better. So that was my horribly written sentence of the day. (I hope. I mean, I hope I have just the one.)
WHERE WAS I? OH RIGHT, HERE IS A SPOILER REGARDING HOW MOCKINGJAY IS YOM-KIPPUR-Y THAT I DID NOT PUT IN THE PIECE BECAUSE I DID NOT WANT ANY SPOILERS.
Spoilers ahead…
Spoilers as blaring as Effie's lipstick….
Spoilers as huge as Haymitch's stash of rotgut…
Are they gone? Good. So I loved the way the book ended with Peeta and Katniss compiling a book of memories of all the people who died. To me, it's so significant that they chose to remember rather than to forget, and to tell the story rather than protecting the children. (Indeed, Collins's books — the Overland Chronicles as well as the Hunger Games trilogy — are about telling the children about how horrible war is and how painful loss is. She wouldn't be one of those parents hustling the kids out of the sanctuary during Yizkor services, when the names of the dead are read aloud.)
We all know people who've been devastated by their pasts. As I read Mockingjay, I thought about my husband's grandparents, who escaped Nazi Germany a few weeks before Kristallnacht. They were a rabbi and a rebbetzin; almost their entire congregation died. Jonathan says they never spoke of the past. There were so many secrets and so much damage in Jonathan's family — I wonder whether telling their stories might have saved them and helped their children and grandchildren.
Of course, other Holocaust survivors did go on to tell the stories of lost loves; they bore witness, but they also managed to see the good in the world in spite of everything. Life is worth living; freedom is worth fighting for. Katniss struggles with the decision to bring children into such a damaged world, but ultimately she choses to do so. For her, that means choosing not to be defined entirely by loss. And on Yom Kippur, we remember people who've died while striving not to be paralyzed by grief. As we sit through a Yizkor service, we honor the memories of the dead by choosing life, as Katniss does. We acknowledge that there is no love without loss…but it doesn't stop us from loving.
ADDENDUM: I thought of something else! "Teshuvah," the Hebrew word for repentance, literally means "turning." And that's what Katniss does in her defining moment as a hero. She turns, and aims her arrow the way she wants, the way she knows will help her country even as it brings her opprobrium, horror and shame. And she doesn't miss the mark.