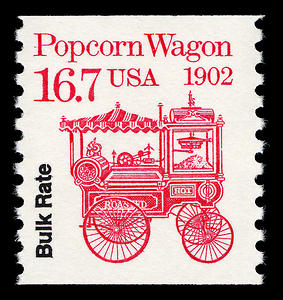 EDITED ON 9/17/14 TO REFLECT THREATENING LAWYER LETTER! SEE BELOW!
A few months ago I received a free sample (FULL DISCLOSURE!) of Chicago Mix™, a combo of caramel corn and cheese popcorn combined insanely in one bag. The company that sent it, G.H. Cretors, apparently deemed me cornworthy because I write of Jewy things, and the product is certified Kosher by KOF-K Kosher Supervision. I can tell you that I am not swayed by breathless press releases that refer to "addictive hits of sweet, salty, crunchy and cheesy in every bite." But I can also tell you that this stuff is FREAKING KILLER. I do not use the term "addictive" lightly, but this product is the Joe Manganiello's abs of food items.
I had never heard the term "Chicago Mix™" before, and I was curious, and I was feeling procrastinate-y, so I began Googling. A few companies hint that they invented it, as long as a century ago.
EDIT: AND TODAY, TWO AND A HALF YEARS AFTER INITIALLY WRITING THIS GOOFY PROCRASTINATE-Y BLOG POST, HAVING RECEIVED A LAWSUIT-THREATENING LETTER FROM THE LEGAL TEAM FOR CANDYLAND, A MINNESOTA COMPANY THAT CURRENTLY HOLDS THE TRADEMARK TO THE TERM "CHICAGO MIX™, HAVING APPLIED FOR AND RECEIVED IT IN 1992, DESPITE NOT BEING IN CHICAGO AND NOT USING THE STANDARD CANONICAL RECIPE OF CARAMEL AND CHEESE POPCORN, I AM EDITING THIS GOOFY PROCRASTINATE-Y BLOG POST EVEN THOUGH IT MERELY INVOLVED ME CHARMINGLY ASKING FOOD HISTORIANS ABOUT A TERM POPULARLY USED FOR DECADES THROUGHOUT THE MIDWEST, BUT HEY SOMEONE IS SUDDENLY VERY VERY AGGRESSIVELY POLICING ITS TRADEMARK, ACCORDING TO THE CHICAGO TRIBUNE, AND SUING AT LEAST THREE OTHER COMPANIES THAT CALL THEIR PRODUCT CHICAGO MIX, INCLUDING G.H. CRETOR'S. AND AS IT TURNS OUT, GARRETT'S IN CHICAGO, WHICH IS PRETTY WIDELY CONSIDERED THE MASTER OF THE ART OF CHEESE-AND-CARAMEL-CORN-COMBINING, HAS "proactively started transitioning away from calling its world famous CheeseCorn and CaramelCrisp flavor 'Chicago Mix' to the more ownable 'Garrett Mix,'" SAID THE GARRETT'S SPOKESMAN TO THE TRIB, AND INCIDENTALLY "this transition began prior to any lawsuit due to countless brands now using the Chicago Mix name on what Garrett Popcorn Shops feels is a product vastly inferior to ours." OOH BURN. BUT THE POINT HERE, ANYHOW, EVERYONE, IT IS VERY VERY VERY IMPORTANT YOU KNOW THAT ANYONE WHO THREATENS TO SUE AN UNPAID BLOGGER WHO WAS PUTZING AROUND INSTEAD OF DOING HER ACTUAL JOB BY INTERVIEWING FOOD HISTORIANS ABOUT A PRODUCT'S HISTORY IS NOT TO BE MESSED WITH, SO I WANT YOU TO KNOW THIS:
CANDYLAND OWNS THE TRADEMARK TO "CHICAGO MIX™"
CANDYLAND OWNS THE TRADEMARK TO "CHICAGO MIX™"
CANDYLAND OWNS THE TRADEMARK TO "CHICAGO MIX™"
AND NOW I THINK A MONSTER COMES OUT OF MY MIRROR AND KILLS ME, RIGHT? I SAW IT ON SUPERNATURAL.
Who to trust? The Cretors publicist was not so helpful (she's paid by Cretors, not by some unholy shadowy consortium of cheese-and-caramel-corn combiners) so I emailed two culinary historians: Andy Smith, who has written or edited dozens of food history books including The Oxford Encyclopedia of Food and Drink in America and Popped Culture: A Social History of Popcorn in America, and Bruce Kraig, Ph.D., President of Culinary Historians of Chicago and Professor Emeritus in History and Humanities at Roosevelt University.
Both scholars immediately wrote back. Bruce said that the random claim-on-the-Internet that Chicago Mix is a century old probably refers to the concept of flavored popcorn, which was sold by Frederick William Rueckheim — the fellow who invented Cracker Jack — in Chicago at the end of the 19th century. (Cracker Jack: Not a combo of caramel and cheese corn, but a combo of sweetened corn and another thing.) Andy Smith further clarified that Cracker Jack was trademarked in 1896; he called it "the first commercial snack food." (Today, Cracker Jack, like the G.H. Cretors version of Chicago Mix, is certified Kosher – in Jack's case, by the Orthodox Union, and in Cretors's case, by KOF-K, and all three of my Orthodox readers can battle it out over which hechscher is more legit while I eat this Rice Krispie treat made with SUSPECT MARSHMALLOWS. But I digress. As one does.)
Andy reports that Garrett Popcorn filed for the trademark in 1991.
BUT APPARENTLY CANDYLAND GOT THERE FIRST? I DO NOT KNOW! BUT I SURE DO KNOW THAT THEY OWN THAT TRADEMARK NOW!
G.H. Cretors has an illustrious popcorn history of its own – Charles Cretors, the great-great-great-grandfather of Claire Cretors, the company's current president, invented the first popcorn machine that popped corn in oil, back in 1885. Cretors also invented a steam-powered corn-popper and peanut-roaster – he applied for a patent for it in 1893. A 1902 Cretors No.1 popcorn wagon was featured on a 16.7-cent postage stamp issued by the United States Postal Service in 1988.
See? Definitely the same wagon.

Perhaps some day I will do a Chicago Mix™ (OR "GARRETT MIX" OR CARAMEL-AND-CHEESE-CORN MIX OR SIR MIX-A-LOT OR "SEASONED CORN AND OTHER STUFF" MIX) taste test. Until that day, G.H. Cretors's Chicago Mix, WHICH IS STILL CALLED THAT ON THE WEB SITE AS I WRITE THIS, DESPITE THE LEGAL THREATS FROM CANDYLAND, is canon. [UPDATE 12/23/16: I just looked on the Cretors site, and it's now called "The Mix"! As we should know in America by now, threats work!]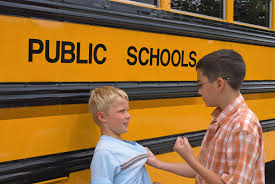 Don't you dare use the term "Chicago Mix™!" It belongs to Candyland!