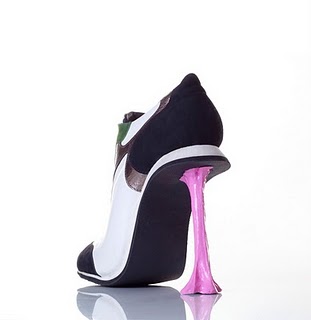 Tablet has a blog post (not by me, though I did point the EIC toward this guy's work a few months ago) on Tel Aviv-based shoe designer Kobi Levi. While some of his work is kind of heh-heh infantile-sexist in a NSFW way (his blowjob shoe, for instance, is the Beavis of footwear), I love some of his stuff. I'm particularly enamored of the Miao shoe, even though I initially thought it was a doggie.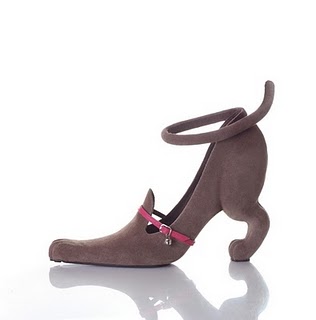 (Maybe if it were calico or black and white?)
Levi has a pair of cloven-hoof boots featured in the Lady Gaga's Born This Way video, so yay him.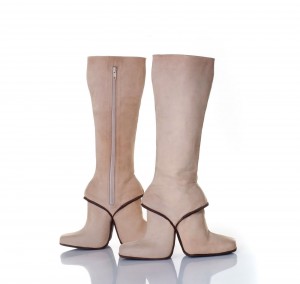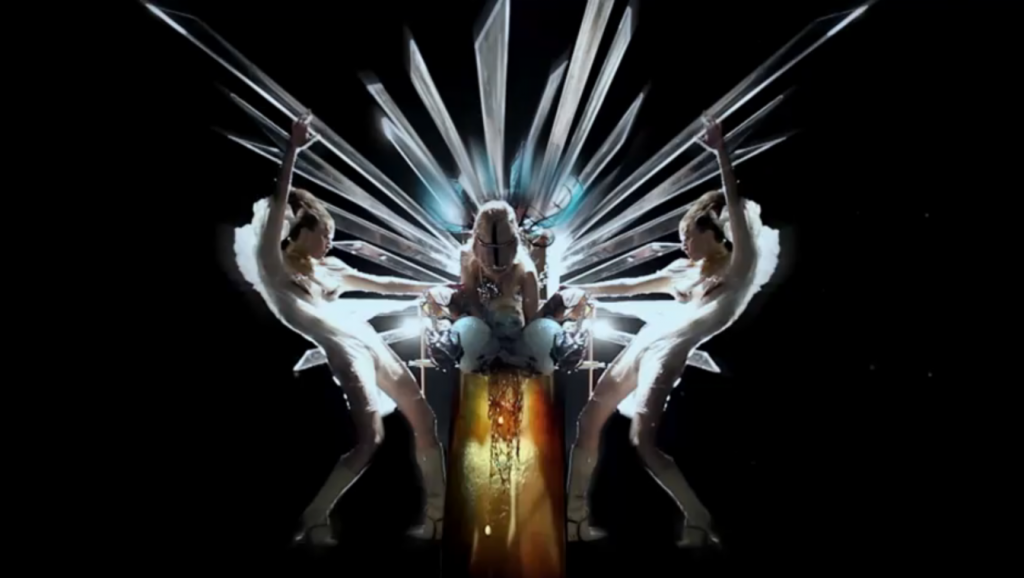 That boot is excellent for a demon-twinning alien birth scene in a music video, but its creepy fleshiness makes me run screaming. (More kosher, to me, is the Martin Margiela split-hoof Tabi boot Sarah Jessica Parker wore a couple of years ago.) But in addition to that gum shoe, I'm loving the Olive Oyl shoe — very Fluevogian but with method to the clunkiness.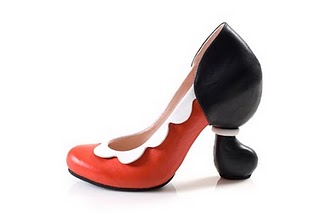 And the Madonna shoe is amusant if not something I want on my feeties.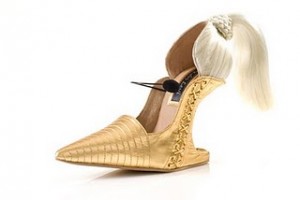 And no — these aren't for sale. They seem to be concepts only, unless you are Lady Gaga.