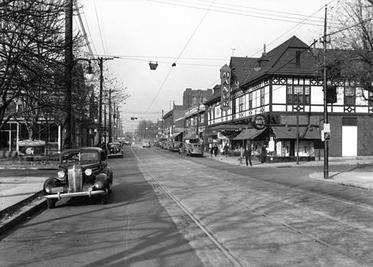 Sorry I've been quiet.
My last feature for Tablet was on HIAS's National Refugee Shabbat…the event that triggered the Pittsburgh shooter. HIAS does wonderful work (I've written about them other times, too) and if you can see your way clear to supporting their wonderful work for refugees and asylum-seekers, please do. I also did a piece on the arguable silencing of a left-leaning organization at the annual General Assembly of Jewish Federations of North America. (The organization in question is T'ruah: The Rabbinic Call for Human Rights, which hey, happens to be another nonprofit I like to write about, and while we're on the subject, I'm also a big fan of Keshet, which advocates for Jewish LGBTQ inclusion, and of the Jewish Women's Archive, which collects and promotes Jewish women's stories throughout history, SHOULD YOU BE LOOKING TO SPREAD THE WEALTH IN THESE DIFFICULT TIMES.)
Speaking of Pittsburgh, I loved this reminiscence about growing up in the Squirrel Hill neighborhood, by African-American Stanford Law professor G. Marcus Cole, and this tribute to Dr. Jerry Rabinowitz, one of the victims of the shooting. Both are beautiful.