Susan and I handed in our book about apologies! It will not be called SORRY SORRY SORRY and it will not be published in 2021! Look for it in Fall 2022, probably! We have no idea what the title will be, either! (Publisher is no longer into SORRY SORRY SORRY.) We will keep you posted!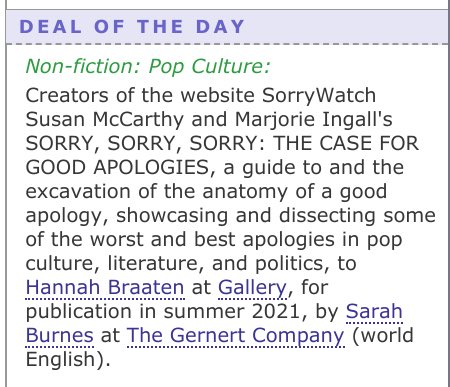 For updates, you can check SorryWatch, as well as our Twitter and Facebook.
On an unrelated note, here is your daily dose of Vinnie.
He is not, in fact, a feminist killjoy. He is a feminist JOY-PRODUCER.