It is a knotty and terrible problem we parents have all struggled with: What shoes should we wear while reading bedtime stories to our children? I hope these suggestions will help other parents with this oft-experienced dilemma. I am here for you.
For the lovely Newbery-Medal-winning The One and Only Ivan
 by Katherine Applegate, wear these: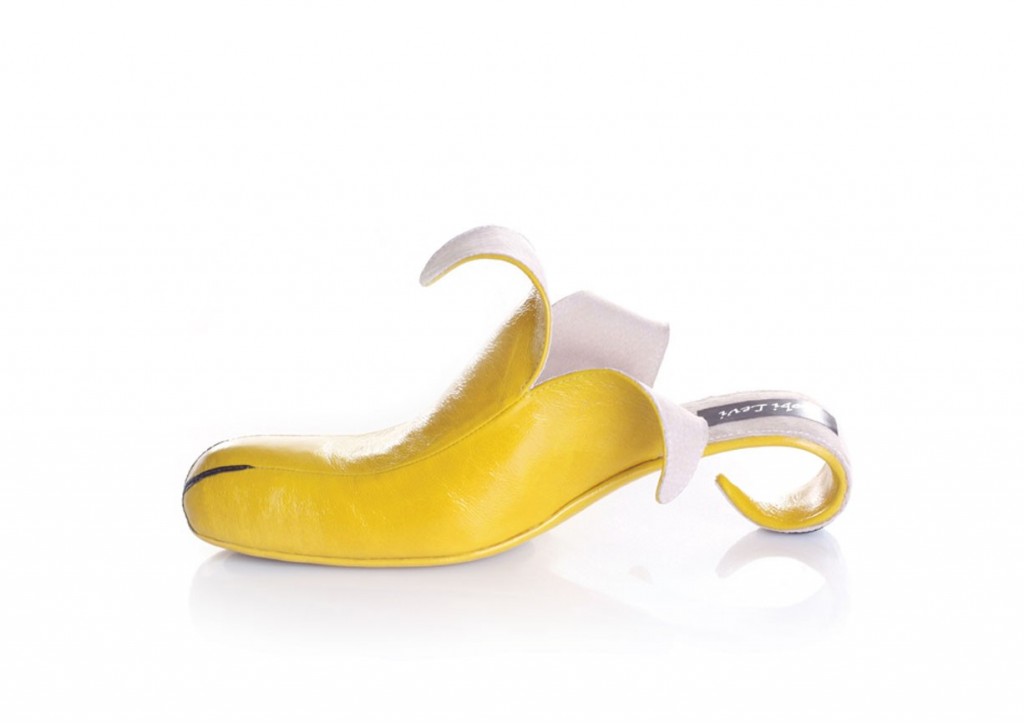 "Banana" by Kobi Levi, $1400.
For The Secret Garden by Francis Hodgson Burnett, wear these: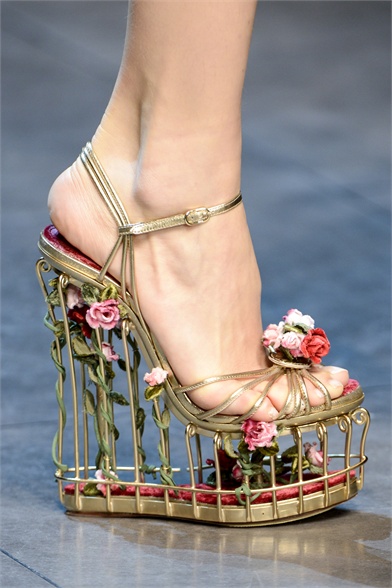 Dolce & Gabbana Fall-Winter 2014 Mosaic Collection, not yet available, BUT YOU MUST GET THEM IN ORDER TO HAVE HAPPINESS.
For Kakapo Rescue: Saving the World's Strangest Parrot 
by Sy Montgomery and Nic Bishop, wear these: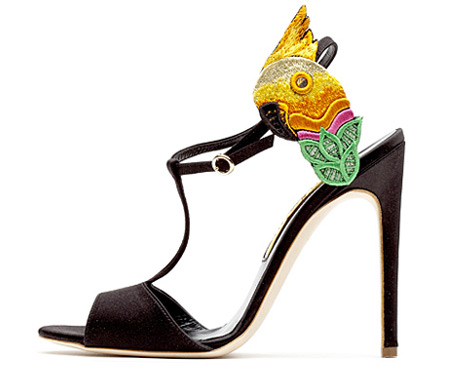 Rupert Sanderson "Birdie" high heel pump, £625.00 (that's $944.50 in American).
For The Ugly Duckling by Hans Christian Anderson, illustrated by Jerry Pinkney, wear these: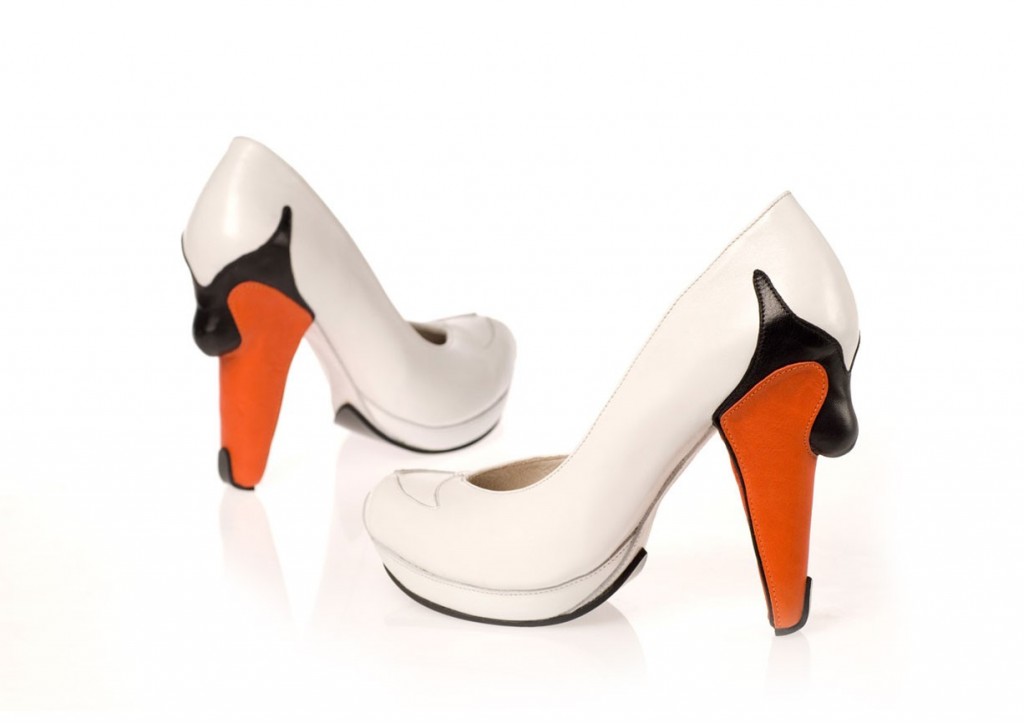 (Oops, spoiler alert!)Â Kobi Levi "Swan," $1680.
For The English Roses: Friends for Life
 by Madonna, wear these: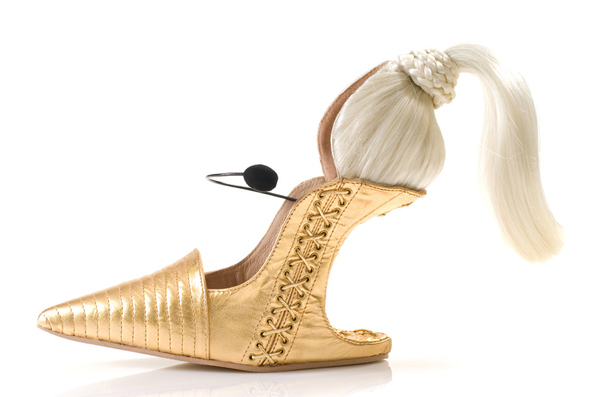 Kobi Levi "Blond Ambition," $3080 (In all seriousness, don't read this book to your children. You should get the shoes, though.)
For Skating Shoes
 by Noel Streatfeild, wear these: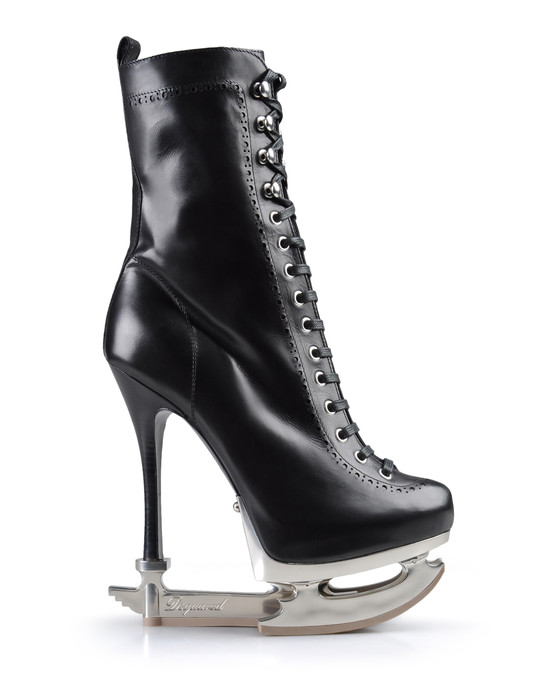 DSQUARED "Skate Moss" ankle boot, $913 (half-price!).
For the spectacular Al Capone Shines My Shoes
 by Gennifer Choldenko, wear these: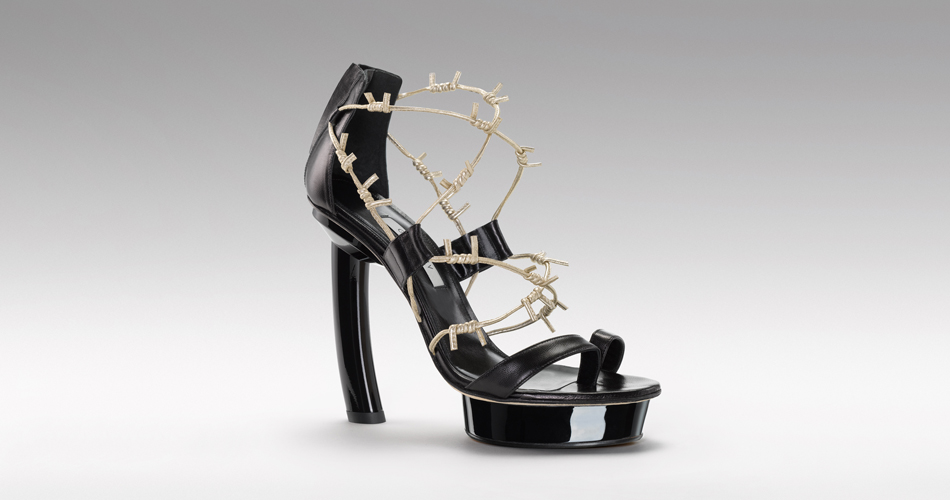 Gio Diev Milo I, price unavailable (meaning I couldn't find it in Google).
For Percy Jackson and the Olympians
 by Rick Riordan, wear these:
Jeremy Scott Swarovski-studded (Glitz! Glamour! Elegance! Style! Luxury! Best SNL skit in years!)Â Adidas J-Wing, $3690.
For the My Car Board Book
 by Byron Barton, wear these: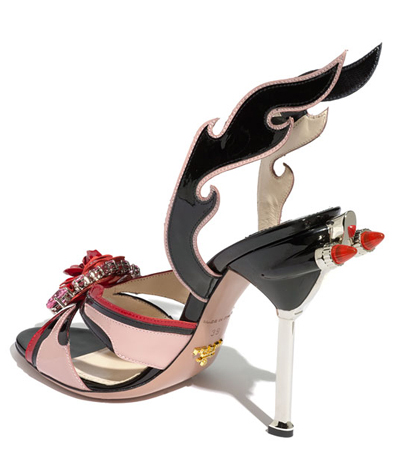 Prada Jewel-Toe Flame Sandal, $652 (over 50% off!).
For the delightful poetry book Frankenstein Makes a Sandwich
 by Adam Rex, wear these: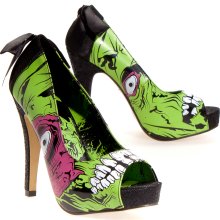 Iron Fist Zombie Stomper Women's Heel, $39.99. You're welcome.