As you may have heard, thanks to difficult economic times, the Neighborhood School Library is on the chopping block. Some creative parents and kids are doing their best to save it.
and
Bonus: Lemonade for literacy!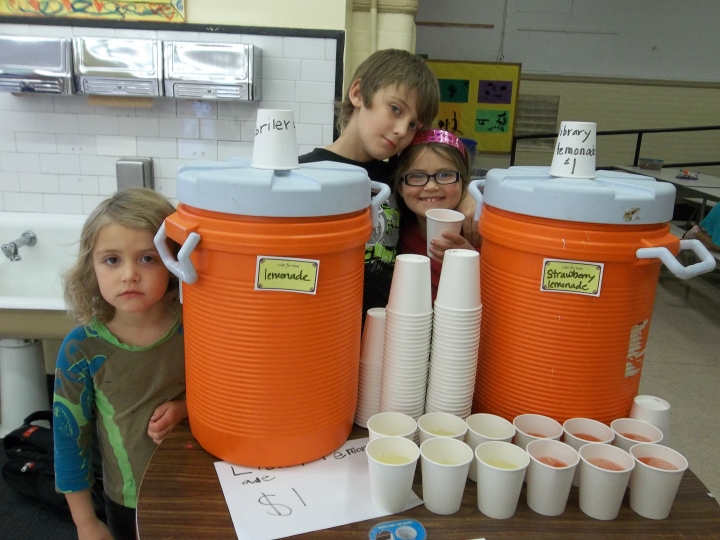 Manicures for More Mo Willems!
Remember, you can donate on the school web site. Or attend the May 13th literary evening with Gloria Steinem, Gail Collins and Lizz Winstead at McNally-Jackson Books, $25 at the door, plus McNally-Jackson is generously donating all book sales during the event to the TNS PTA.