This week's Tablet magazine column is about the transformative power of toys lost, found and reinvented.
The tale of Ah-Ah:
And the rebirth of Maxie's stuffed lovie, Isabel Montina.
(Here are three pictures of baby Maxie with Isabel Montina, as I cannot CHOOSE ONE. I am her MOTHER and I am PARALYZED by her ADORABILITY. )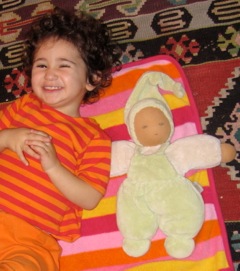 Look at the punim. And the Jewfro.