Warning: Whine.
I have a brutal cold and ALSO sudden and terrible hip pain. Knew about the bursitis and tendinitis, but an x-ray showed BONUS arthritis and a bone spur, woot. I suspect this is all a result of the rod-implantation and removal surgery I had on a broken femur when I was 11. But who the hell knows. My family is at the Lizzo show at Brooklyn Steel, and I can't stand up for that long, so I'm feeling sorry for myself.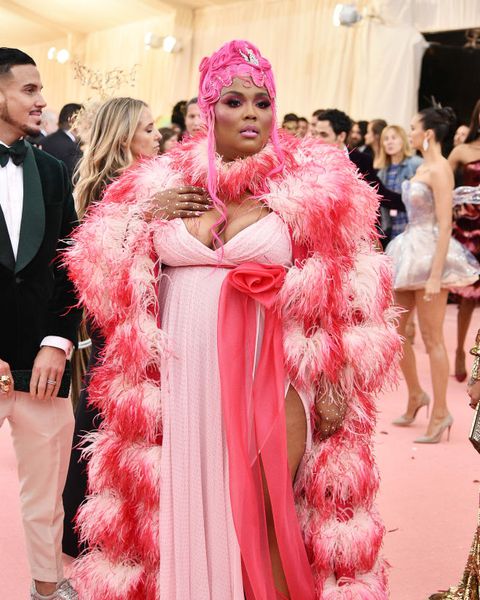 Look at Lizzo at the Met Gala.
WE PERSEVERE.
I was stuck on the couch, so I watched the Mr. Rogers documentary, and I swore I wasn't gonna cry and then I cried. It's beautifully crafted and the last few minutes are so moving. Here's a quote (from a bit earlier in the film, not from when I was crying) about Mr. Rogers's decision to come out of retirement to do a special on 9-11, despite not being sure he could help. He said, "I felt that I had to speak to the families of our country about grief — a plea not to leave the children isolated and at the mercy of their own fantasies of loss and destruction. Children have very deep feelings, just the way parents do, just the way everybody does, and our striving to understand those feelings and to better respond to them is what I feel is a most important task in the world."
I MEAN.
Which is a good segue to this piece I did for the New York Times Book Review about three lovely short novels for young readers that tackle loss and grief. I also wrote about the first national study of Jewish grandparents for Tablet, and did a fun history piece about lessons modern-day women activists can learn from the Kosher Meat Boycott of 1902. It is so instructive reading the Times's coverage of that event: It treats the Jewish women strikers like animals — uncivilized and instinctual and clueless about how the world works — and blithely excuses police brutality. I did like one description of the women protesters: "Armed with sticks, vocabularies, and well sharpened nails." We can do that!