Sara Ivry and Julie Subrin at Vox Tablet, Tablet's weekly podcast, asked Josie (age 11) to interview Ari Goelman, author of The Path of Names
, a Jewish ghost story for middle grade readers.
I kvell.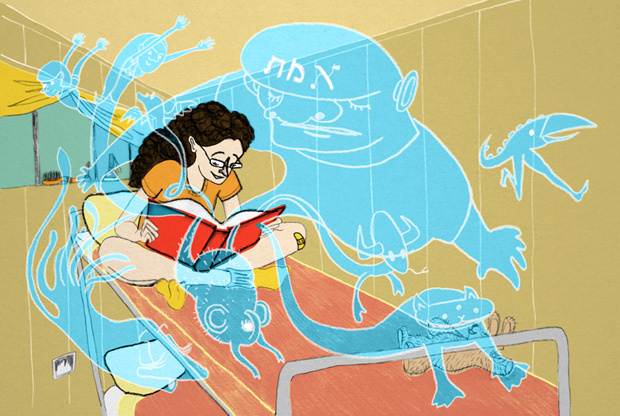 I love this illustration for the Tablet piece, by Andrea Tsurumi.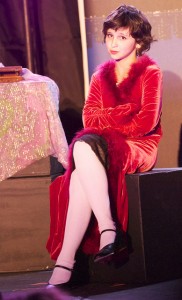 Here's Josie in Guys & Dolls. I kvell on many fronts.